The dangers of smoking are well understood, but smoking cessation is not so easy, so alternatives to cigarettes continue to emerge. In recent years, e-cigarettes have become the most popular cigarette substitutes worldwide, and many e-cigarette manufacturers have advocated the safety and health of cigarettes, but this is not the case.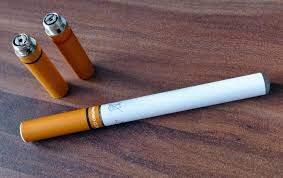 The US health department pointed out that since March 2019, the number of people killed in e-cigarette-related diseases in the United States has reached 26, and the number of people suffering from lung damage is about 1,300. The United States has not yet confirmed the cause of e-cigarette disease and is investigating.
According to reports, the US Centers for Disease Control and Prevention said that up to now, a total of 26 people in the 21 states of the United States have been linked to e-cigarettes, and 1,299 people have been injured in the lungs. Of the 1043 patients who disclosed gender and age data, 70% were men and 80% were under 35 years of age.
More than three-quarters of patients have inhaled tetrahydrocannabinol with or without nicotine products. It is reported that THC is a cannabis substance that has a significant impact on the mind or spirit.
According to the report, e-cigarettes have been sold in the United States since 2006 and were initially considered to be smoking cessation devices, which are rapidly spreading among adolescents. According to preliminary US official data in 2019, more than a quarter of middle school students used e-cigarettes in the past 30 days.