the CN Series manual capsule filler utilizes an advanced bench-top design for fool-proof manual filling of two-piece capsules, and is manufactured according to the accepted principles of the empty capsule filling industry.
It is designed to meet the needs of both occasional and regular users in small quantities.
Available holes:10/20/50/100/120/204/240/400/800 pieces.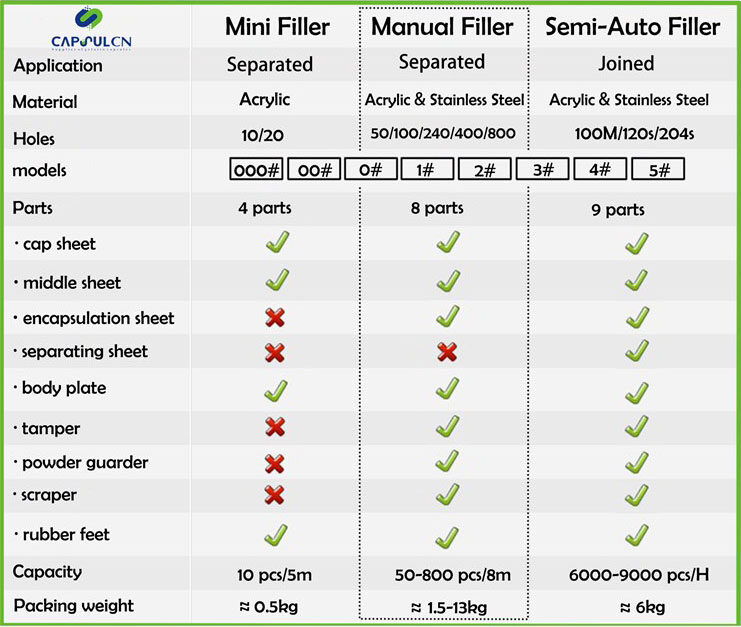 Part 2: Precautions & Maintenance
Part 3: Frequently Asked Question
Buy our Manual Capsule Filling Machine CN Series online now!