Wondering how to fill empty capsules with powder? Don't worry, this manual capsule filling machine operating procedure will show you the detailed filling steps, and we have recorded a video for your convenience. This operating guide is about CapsulCN's CN-100M. If you have similar hand capsule filling machine of other models, you can also follow this guide.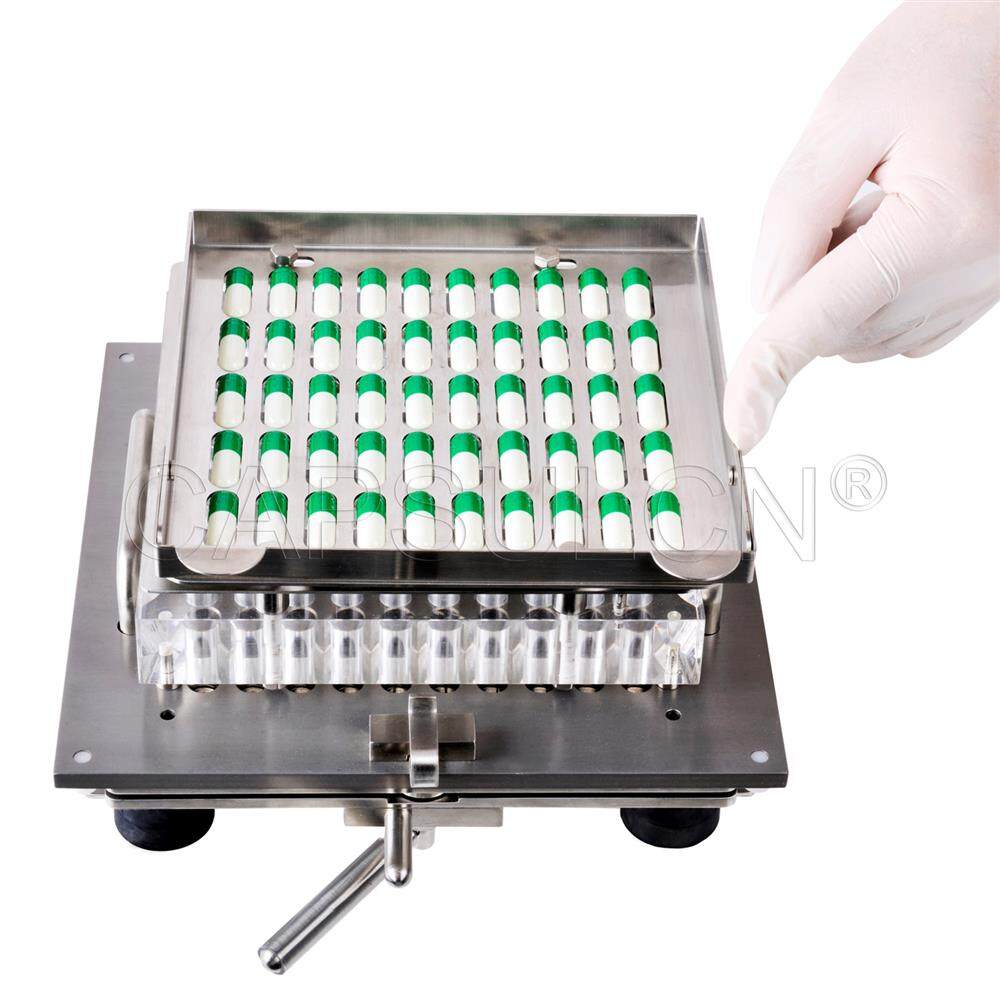 STEP-1
Pour 50+ capsules onto loader. Shake back and forth moving capsules into the holes, lift gate and pour off excess capsules.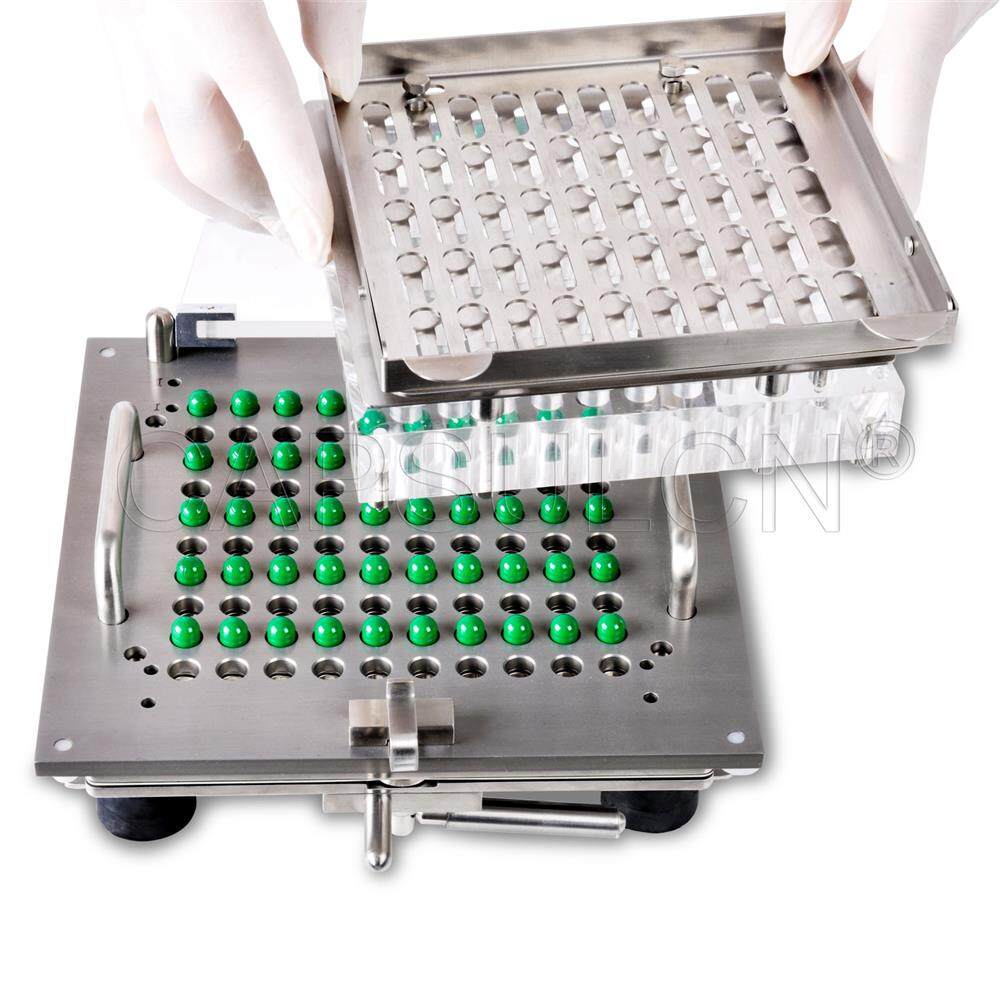 STEP-2
Open filler locking clamp forward, place loader locating feet in the holes on the filler marke.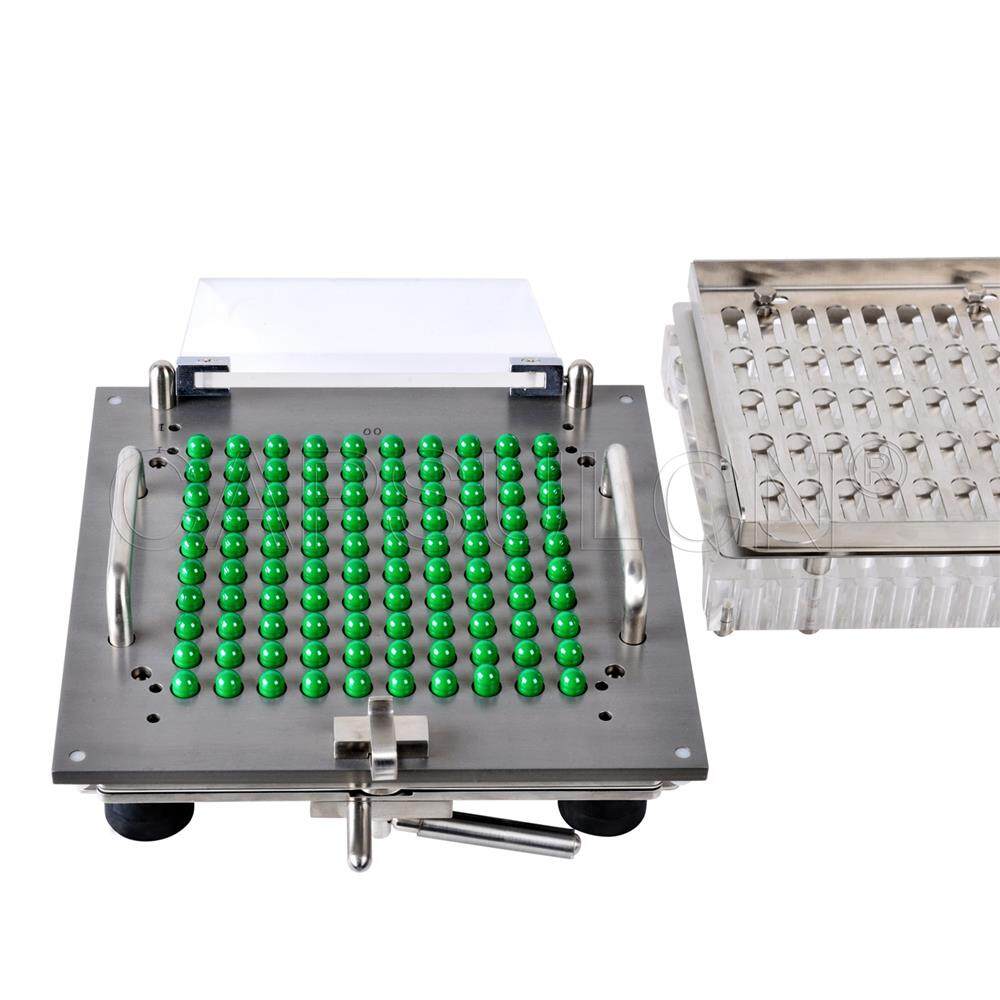 STEP-3
After filling the empty capsules, put the cap sheet on the capsules , make sure all the capsules are fixed firmly.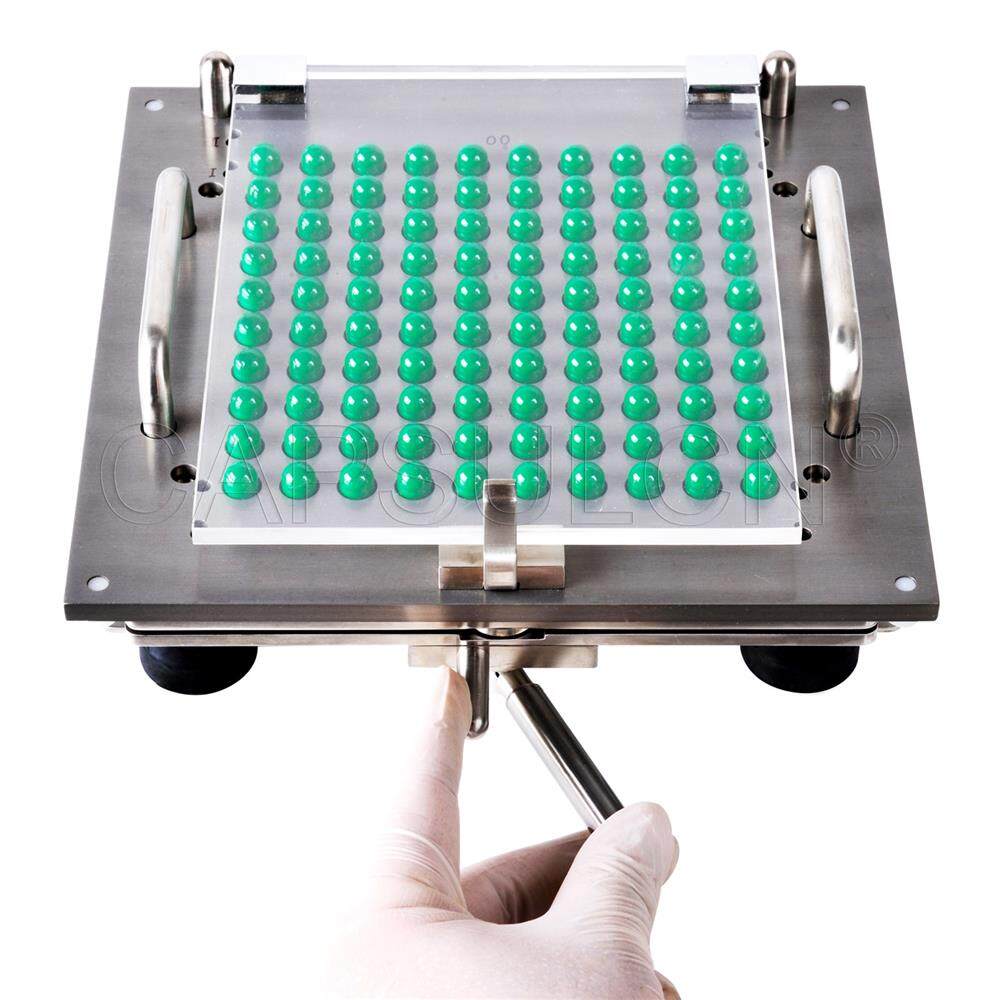 STEP-4

Close the cover and push the clip in to lock the cover, lock the body sheet by swinging the lever under it outwards.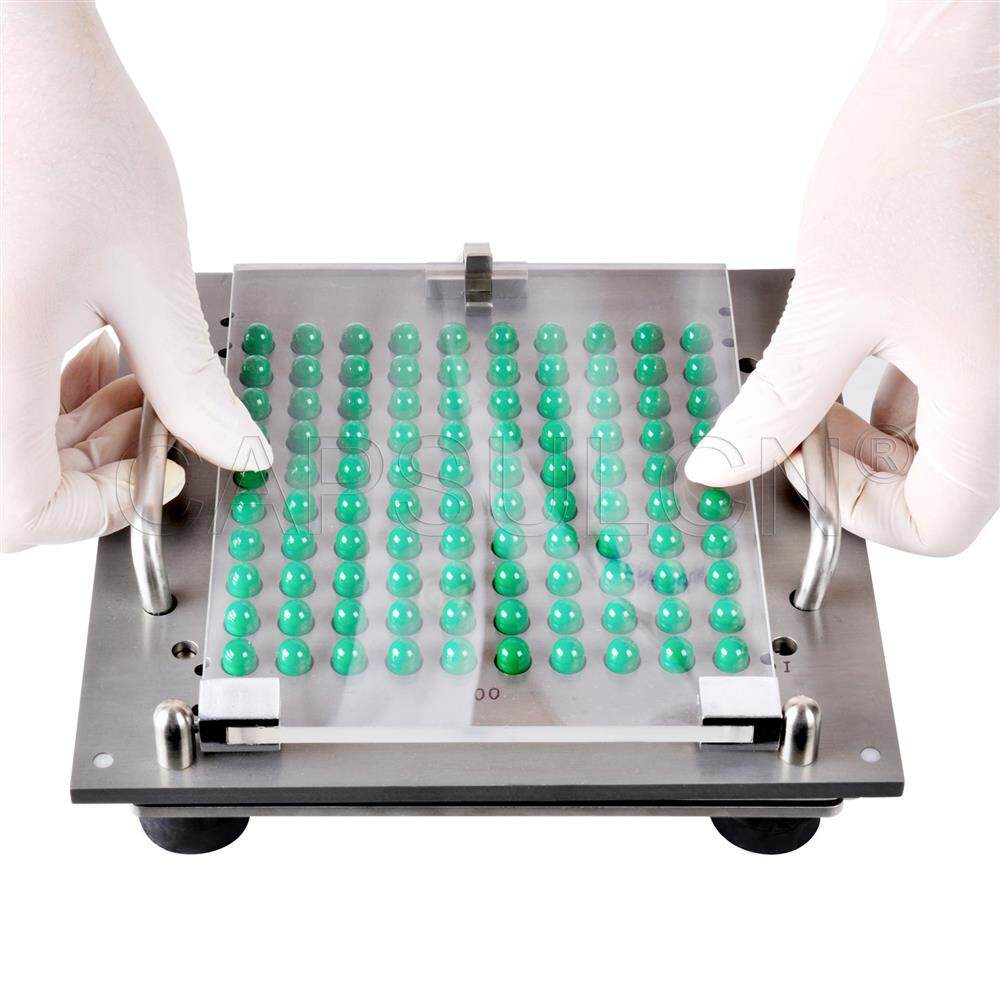 STEP-5
Take the collector by both handles and lift it off. Put it to one side.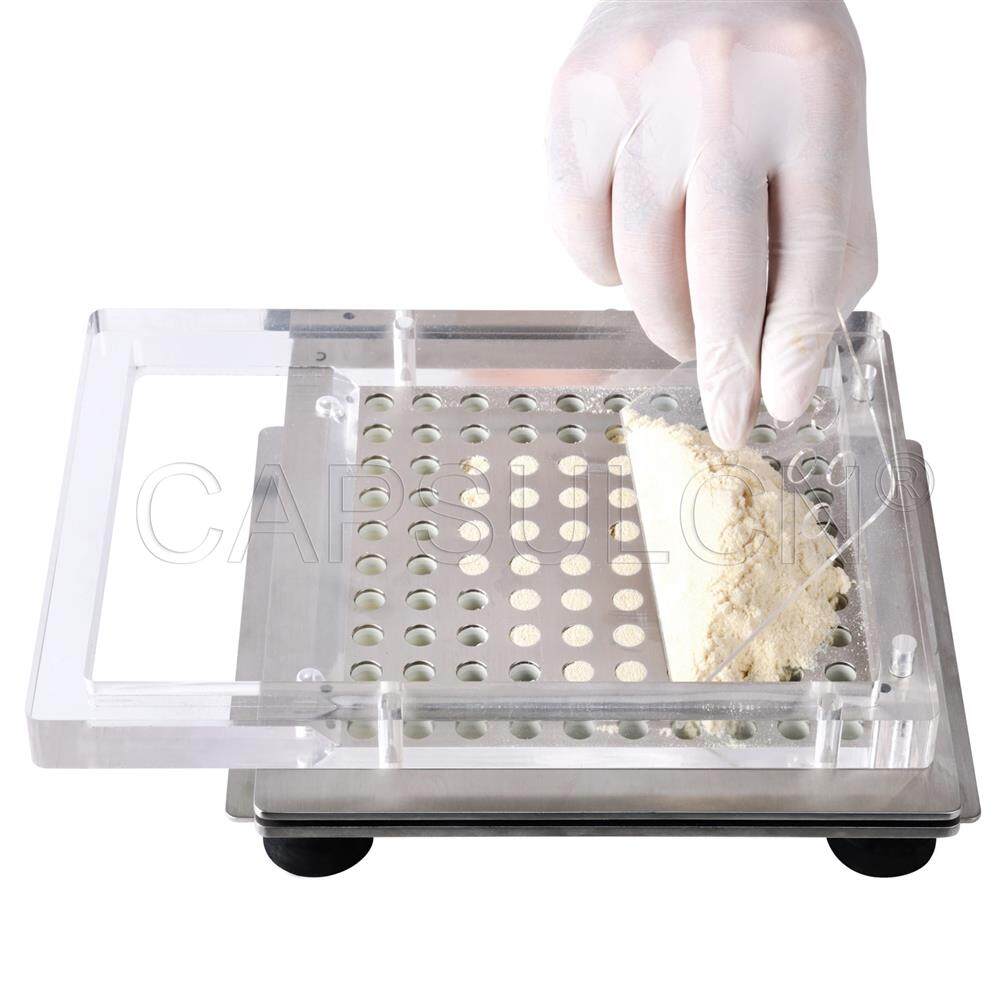 STEP-6
Fix the powder guard to the body plate using the steel pegs as guides. Pour the powder and use the spreader to fill the capsules (The powder tray sh¬ould be to the right.)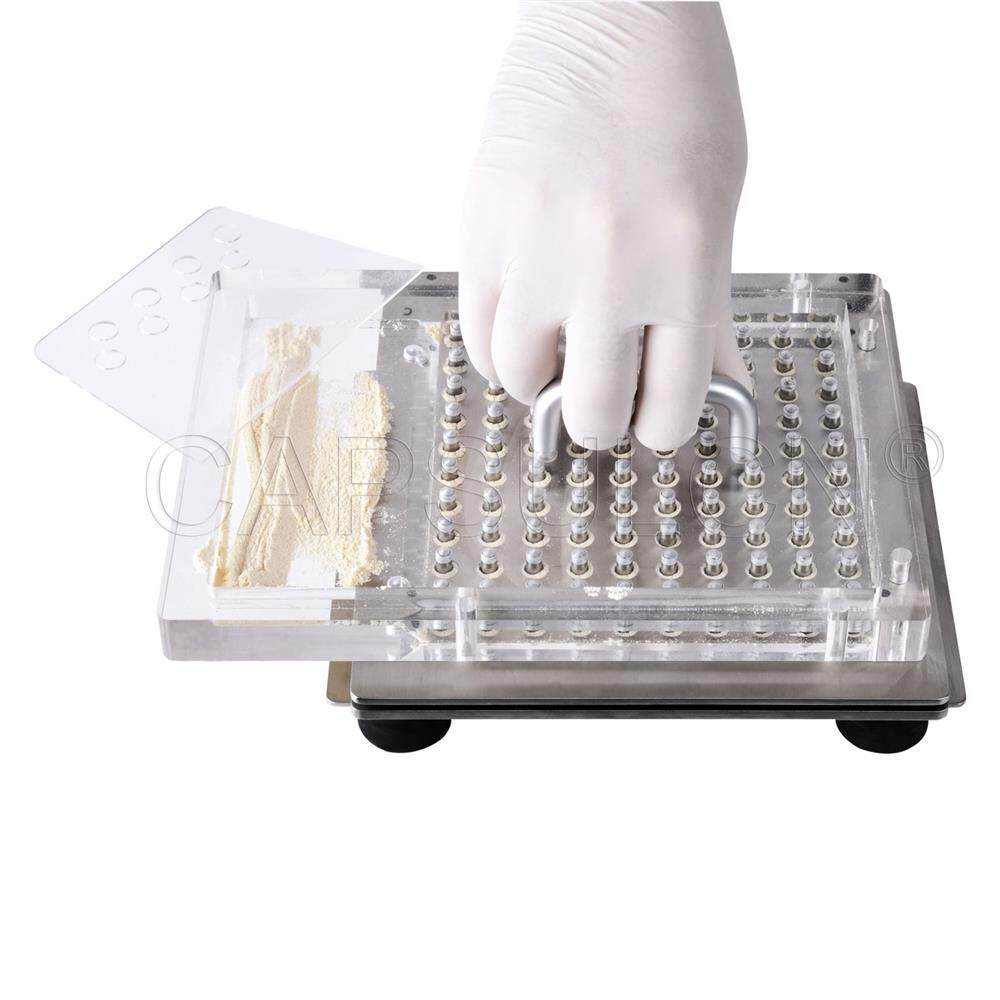 STEP-7
If the capsules are not full, take out the tamping tool and compress the powder.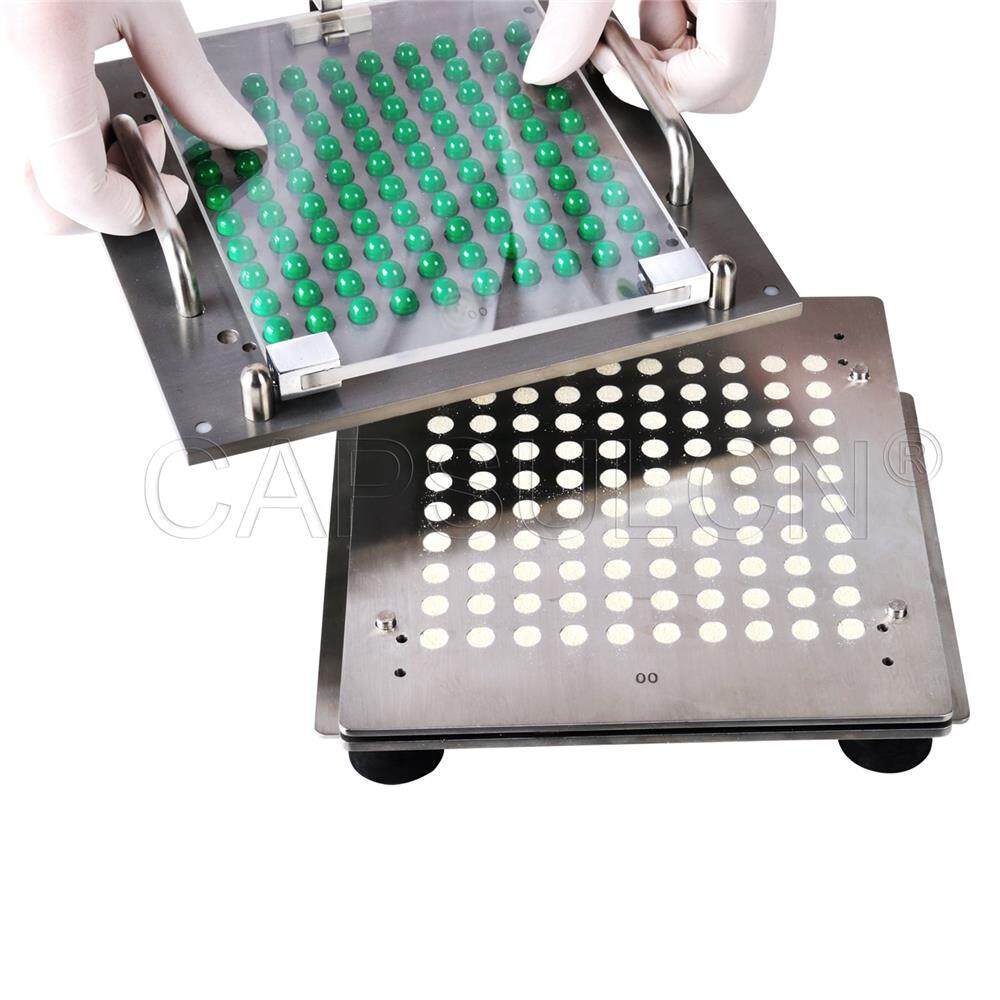 STEP-8
Take the collector and. use the stainless steel pegs as guides. and ifx it to the body plate.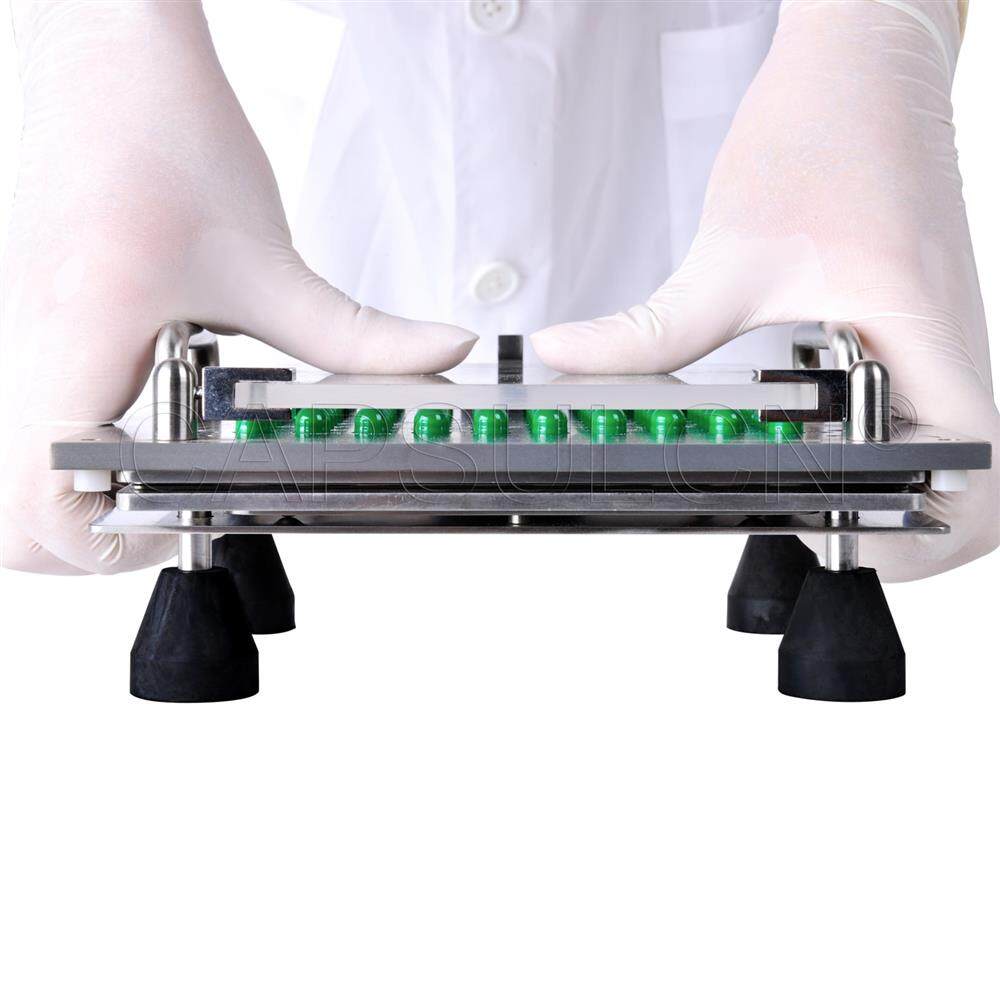 STEP-9
Place your thumbs on either side of the cover. Hold the lifting plate(at the very bottom) with your remaining fingers and pull it up and down until you feel the capsules are locked.
If you have not purchased the capsule filling machine, you can check out our Capsule Filler Selection Guide for more information, and product information of our capsule filling machine is also available.